Head of Department – IT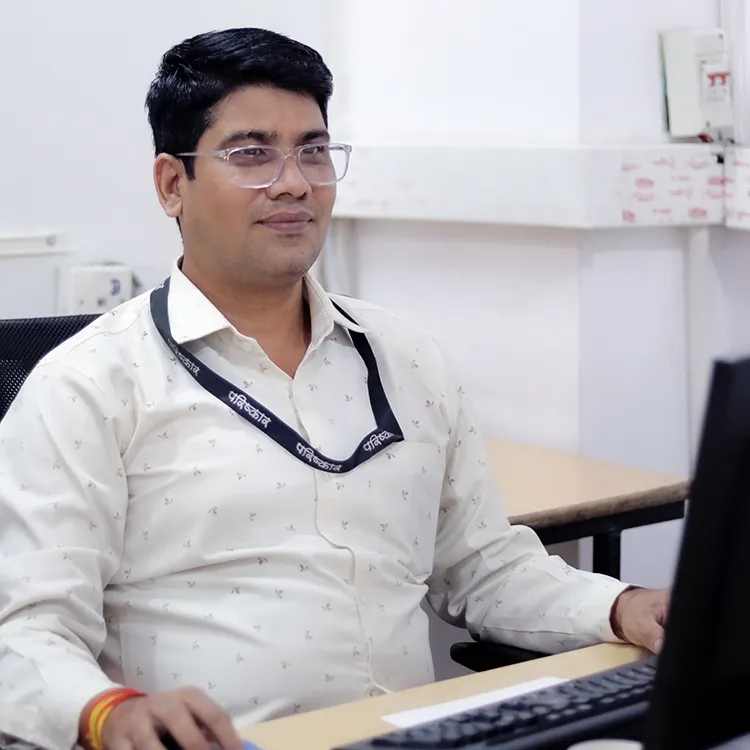 (Head of Department - IT)
Hello, Future Achievers,
Greetings from the Parishkar World App Manager!
We are excited to present you with an app designed exclusively to enhance your journey towards success. Our app has been meticulously crafted to provide you with the best possible support and resources as you chase your dreams.
Our latest features are tailor-made to cater to your needs. From interactive study materials to real-time questions & answers that test your knowledge, we've got it all covered. The app's intuitive design ensures seamless navigation, making your learning experience engaging and efficient.
But that's not all! We understand that doubts can creep in at any hour. That's why we've introduced an all-time available customer care support feature. Whether it's a question about the app or a concept that's giving you a hard time, our dedicated support team is just a message away, ready to assist you on your academic journey.
As you dive into your studies, remember that the Parishkar World App is your companion, providing you with the tools you need to succeed. Embrace the challenges, celebrate the victories, and keep pushing forward. Your dedication combined with our app's features is a winning combination.
May your efforts be fruitful, and your determination unbreakable. We are here cheering you on, every step of the way.
Best wishes for your journey ahead!